For most people, purchasing a car might involve a sizable financial investment. As a result, a lot of people in Pakistan choose to finance their vehicles in order to stretch out the expense over a longer period of time. There are several banks in Pakistan that provide alternatives for vehicle finance, but picking the best car financing bank in Pakistan might be challenging. To assist you in making an informed choice, we will examine some of the top vehicle finance institutions in Pakistan in this post.
Bank Alfalah
Car finance is one of the many financial services that Bank Alfalah, a well-known bank in Pakistan, provides. The bank's flexible repayment schedules and affordable interest rates for auto loans make it simpler for consumers to manage their money. Bank Alfalah is one of the most practical institutions to work with when it comes to auto finance because it also provides quick approval times.
Meezan Bank
Customers of Meezan Bank in Pakistan have access to choices for automobile finance through this Shariah-compliant bank. The bank offers a number of automobile financing plans that are Shariah compliant and so do not assess interest on the amount financed. Instead, the bank makes money when the automobile is sold to the buyer, making it a desirable choice for those searching for a Shariah-compliant method of car financing.
Habib Bank Limited
One of Pakistan's oldest and most reputable banks is Habib Bank Limited (HBL). The bank attracts consumers by providing cheap rates and flexible repayment options, making it a desirable choice for those searching for auto finance. Both salaried people and businesses can use HBL's automobile financing services.
Standard Chartered
A foreign bank with a large presence in Pakistan is Standard Chartered. Customers seeking vehicle finance solutions will find the bank to be an appealing choice because it provides affordable rates and flexible repayment schedules. Additionally, Standard Chartered makes it simpler for clients to apply for auto loans by providing quick approval procedures and practical online application choices.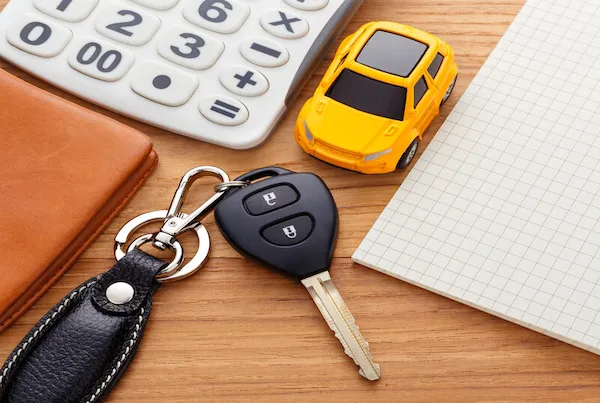 Dubai Islamic Bank
Dubai Islamic Bank (DIB) is a bank that complies with Shariah and provides its clients in Pakistan with choices for vehicle finance. The bank offers Shariah-compliant auto financing alternatives, and both its rates and repayment schedules are comparable with those offered by other banks in the market. Furthermore, DIB's auto financing alternatives are open to both salaried people and company owners, giving clients a variety of possibilities.
United bank ltd
One of the biggest banks in Pakistan is United Bank Limited (UBL), which provides a variety of banking services, including vehicle finance. The bank offers a variety of automobile financing alternatives, and its interest rates are competitive with those of other banks in the area. Both salaried people and company owners can use UBL's automobile finance alternatives.
When selecting a vehicle finance bank, factors to take into account include interest rates, payback schedules, approval procedures, and other terms and conditions. You may get the finest vehicle finance solution for your requirements and financial situation by taking the time to investigate and contrast several institutions.
Bank of Punjab
One of Pakistan's top banks, the Bank of Punjab (BOP), provides a variety of financial services and products, including auto loans. Customers can utilize the bank's auto loan program to fund the purchase of a new or used car. Customers seeking auto finance may find the Bop Car Loan to be an appealing choice due to its reasonable interest rates and adaptable repayment schedules. The bank's auto loan program offers consumers a variety of options because it is open to both paid and self-employed people.
Eligibility Requirements
Customers must be at least 21 years old and not older than 60 years old in order to be eligible to apply for a Bank of Punjab automobile loan. Additionally, customers must have a minimum monthly income of Rs. 30,000 and a minimum employment history of 2 years for self-employed people and 1 year for salaried people, respectively. With a maximum loan amount of Rs. 5 million, the Bank of Punjab automobile loan offers financing for up to 85% of the vehicle's worth.
Customers have the option to select a repayment schedule that fits their budget because the loan's payback period can last up to 7 years. Customers may also take advantage of the Bank of Punjab vehicle loan's extra benefits, which include quick loan processing and approval, affordable processing costs, and the ability to make prepayments or early settlements without incurring penalties.