Fans know that Skyrim has a lot of builds that are too strong, but there are also some very funny builds that are too weak.
Skyrim is a game with so many ways to build things that it can be hard to know where to start. But for more experienced players, it can be fun to start a new game of the famous game by trying out different weaker builds with different play styles.
Skyrim builds with too much power, like the sneaky archer, are well known. But people who already know how to play will probably want to try something new. Even though many of the choices are well-known, some builds are rarely used in a single playthrough. Players never have to use the same build twice in Skyrim because there are so many weapons, styles, and choices.
No Weapons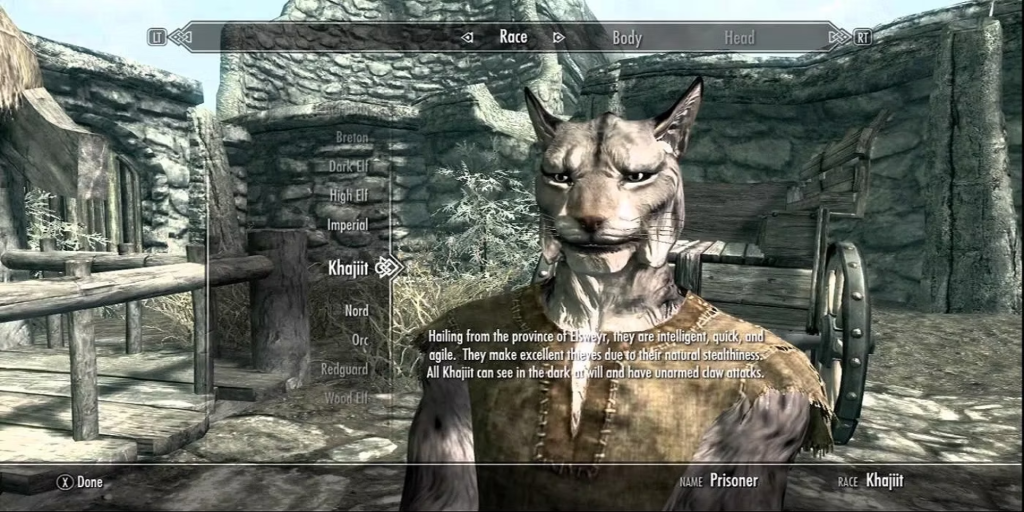 Even though Skyrim has a lot of weapons, there is a unique and fully good way to play the game without any weapons at all. If a player builds their hands right, they can be deadly enough to get them through the whole game. For this type of play, you must play as a Khajiit, whose claws give them extra damage when they are unarmed from the start of the game.
When using this style, it's important to focus on heavy armour, since good gauntlets with the right enchantments will go a long way towards making this build useful against even the biggest and strongest enemies.In the Skyrim Anniversary Edition, the Fearsome Fists creation adds gloves that don't have weapons and can help a lot with this task. The "fists of steel" heavy armour perk is also a must-have.
No Magic Wizard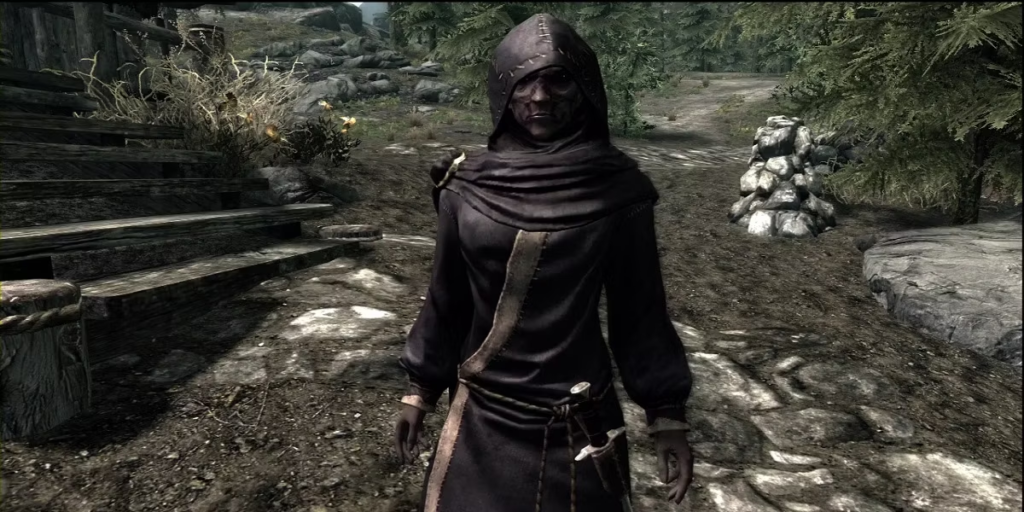 It's one of the least-used builds in Skyrim's past, and it combines two things that players often ignore. This build is also called "staffs and scrolls" or "the dumb wizard" because the character is too dumb to cast magic but still wants to be a wizard. This means that players need to get a lot of bonuses in different kinds of magic so that each use of their staffs uses less of its charge.
The no-magic wizard is a fun and different way to play Skyrim. Since these parts aren't used in most builds, it can be difficult, but it's also a lot of fun. Find a conjuration staff with a soul trap to help recharge all staffs. And use the Atronach Forge at the College of Winterhold to make scrolls. You can also find spider scrolls in the Solstheim DLC. Using only spells, even the most powerful spells in Skyrim, is also a build that isn't used enough in the game.
Pacifist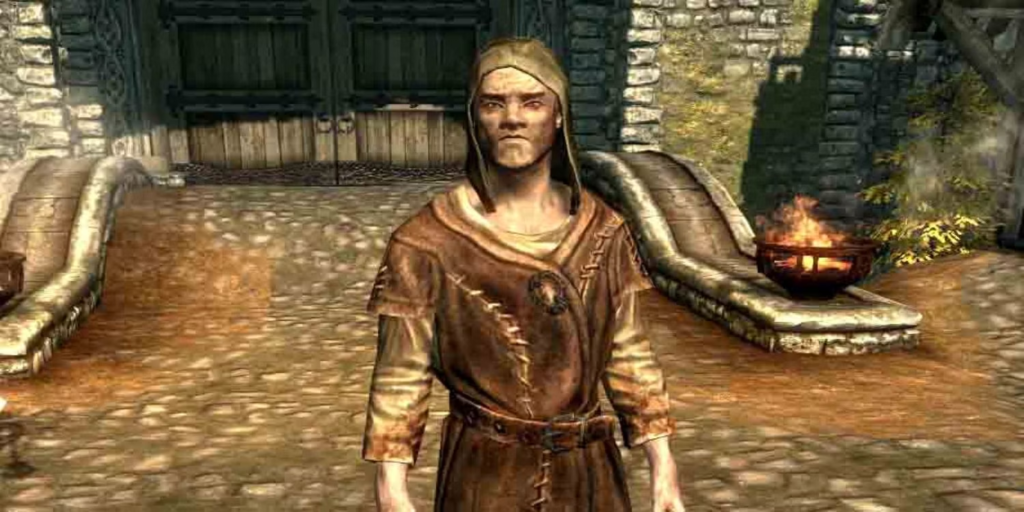 Most people who play Skyrim are used to, if not excited about, killing most of the people in Tamriel for no reason. But one of the hardest things to do in Skyrim is to go through (almost) the whole game without killing anyone. When high-level sneaking and pickpocketing are added to just running away, it is surprising how easy it is to do.
Also, the calm and pacify spells can make monsters stop following the player. You can get out of some tough situations with shouts like "Throw Voice" and "Whirlwind Sprint." However, there are some quests and tasks that can't be done this way. But for experienced players, there are only a few trials. Such as seeing how few enemies they can kill this way. There are, of course, some Skyrim monsters that are especially hard to deal with on this type of run.
Poison Build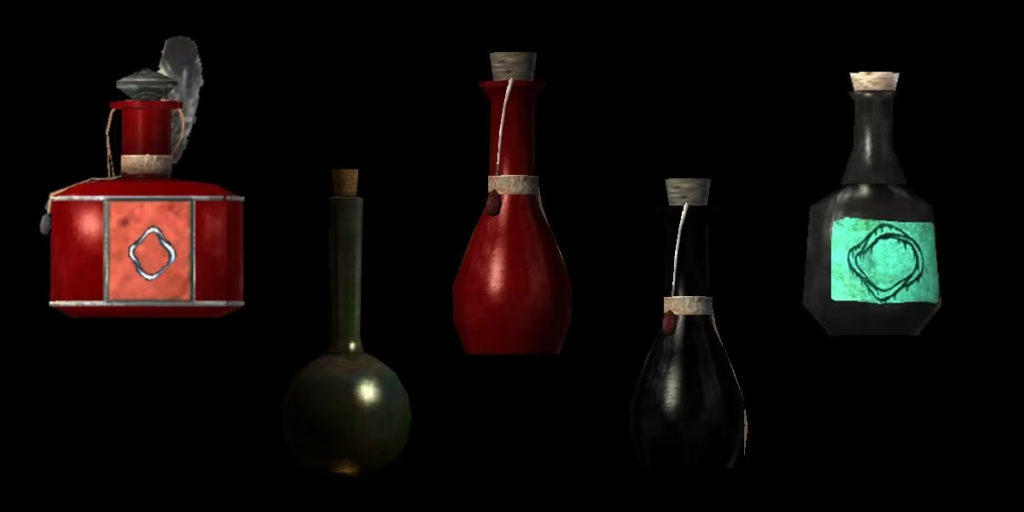 In Skyrim, you can also use a build that focuses on killing enemies. Which is a strange choice but still works. Stealthy characters in Skyrim usually use bows or daggers to attack from behind. But if you are good enough at pickpocketing, you can put drugs in the enemy's inventory. With this build, that is always the key point.
Early in Backrooms game, when the chemistry perk tree is full, players can make poisons that are strong enough to kill enemies. Players can make this build work better and better as the game goes on by adding poison magic. That can help restore health and great sneaking and pickpocketing skills. There are, however, times when it might be harder than usual, such as when the person is being ambushed.
The Terrible Weapon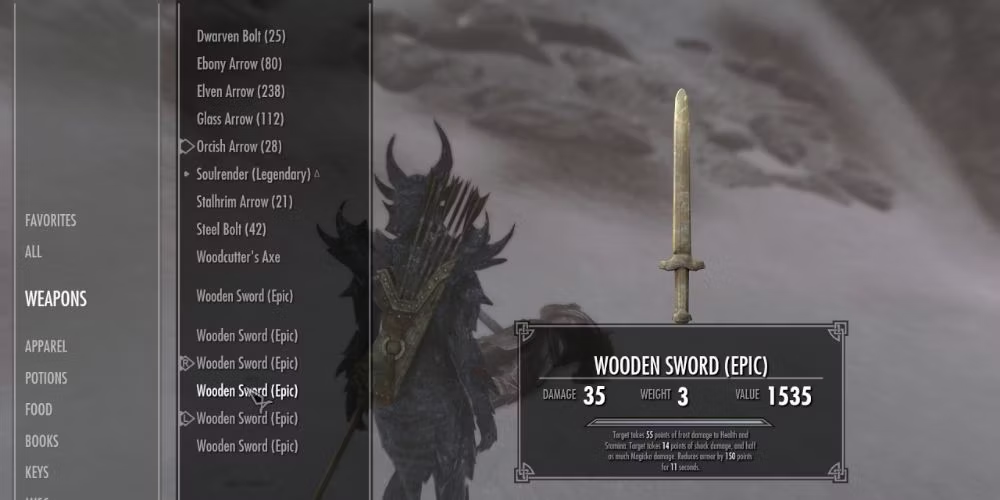 Even builds with no weapons can be pretty strong by the end of the game. But trying to only use one of the worst guns in the game is always going to be a pain. A knife made of iron, a sword made of wood, or an axe are all great examples. If players can only use one of these guns, it makes for a hard build.
Even if you focus on enchantments that can help level up one of these weapons. You still end up with a pretty average weapon at best. Players can get out of Skyrim with just one weapon. Wven if it's this bad, but it will be very hard and funny.
The Healer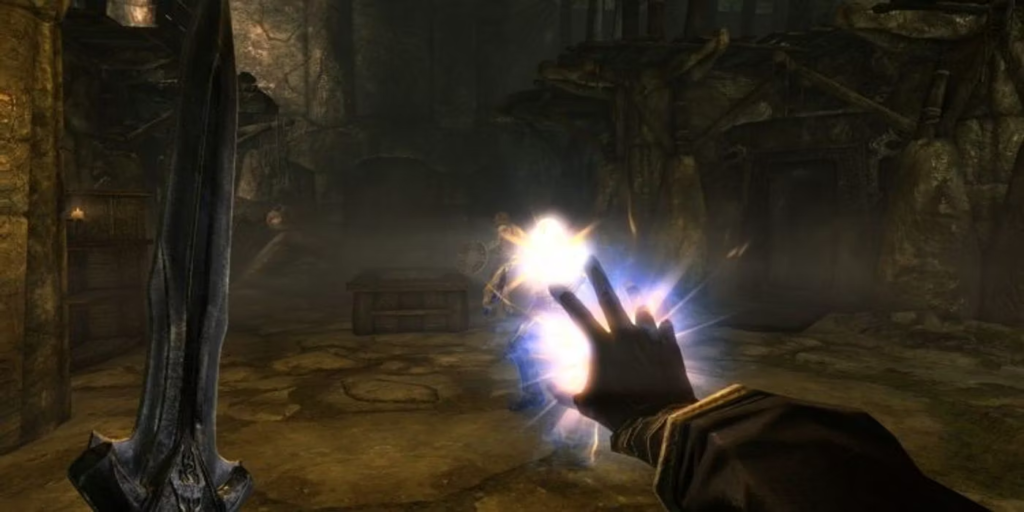 The use of restoration magic as a weapon is not among the most powerful options accessible in Skyrim. In point of fact, it's quite awful. It offers a wide variety of applications in terms of healing. In addition to this, as the game progresses, it gets a significant amount of traction against undead opponents, especially vampires. However, that is not the only reason why relying solely on healing spells to complete the game would be an extremely challenging endeavour.
That's why it's so much fun to try. You can play the part of a holy person who worships a certain God or just a nice. Happy person who is trying to get around Skyrim with the power to heal and restore in mind. A cruel way to build a person, but if you keep at it and have a lot of painful fun, it can work.
Skyrim: Anniversary Edition came out on November 11, 2021, for PC, Nintendo Switch, Playstation 4 and 5, Xbox One, Series X and Series S, and Playstation 4 and 5.