In Company of Heroes 3, unlocking these abilities will bring the player closer to victory.
Company Of Heroes 3's fast-paced, strategic combat has several components, any of which can make all the difference on the battlefield. The Abilities provided through Battlegroups or as part of individual units are one such component. Some units will have special skills from the start, while others may require particular Veterancy Levels to be earned before they can be unlocked.
The timing and deployment of these abilities, which range from grenade packages and passive abilities to full-scale naval and aerial bombardments, can turn the war in any player's favour if employed effectively. Veteran gamers and newcomers alike would benefit from understanding which skills are the most effective.
Veteran Gunners (Afrikakorps)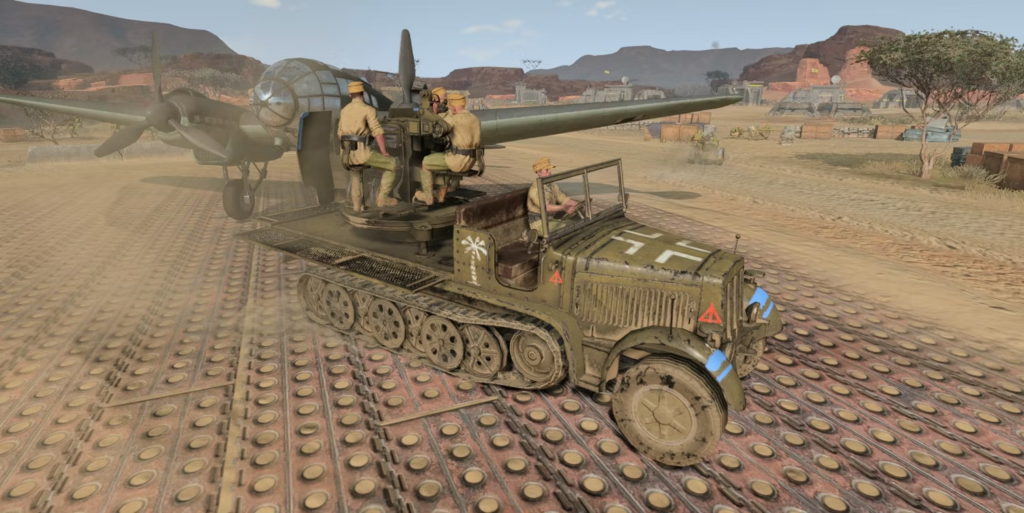 The Afrikakorps faction is a brand-new addition to the Company Of Heroes series. And they are possibly the most vehicle-focused faction in the game. It seems appropriate for such a vehicle-focused group to prioritise the acquisition of vehicle-related upgrades and skills. The Veteran Gunners ability, which improves the penetration of all vehicle units. Will be available early via the Armoured Support Battlegroup.
This can be especially useful in helping the Afrikakorps establish early dominance over the battlefield, as well as enabling some of its lighter units hold up to the medium and heavy armour that is anticipated to be deployed later in the game.
Naval Blockade (British Forces)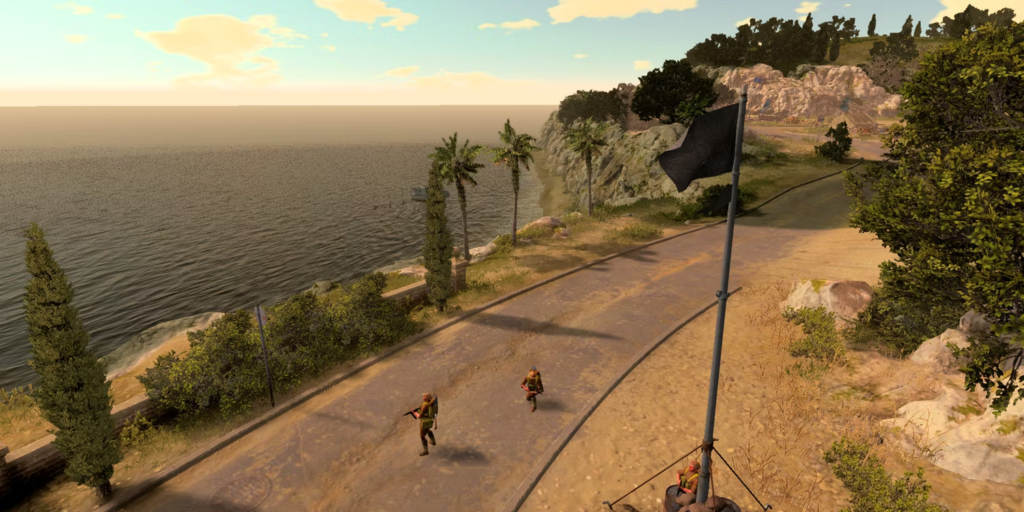 The British Forces, famed for their naval supremacy since the reign of Queen Victoria, are now able to put their combined military power to use. The British Air and Sea Battlegroup is one of the game's strongest Battlegroups. Allowing a wide range of support elements and abilities to become accessible. The Naval Blockade is one such power that, when used, prevents opposing forces from capturing any neutral territories.
This power, which costs only two Command Points from the Battlegroup, can block enemy advancement at the start of the game, depriving them vital early resources, as well as delaying the conquest of strategic or victory points in the late game. This ability is intended to annoy opponents and can be used to draw opposing units into traps.
Field Repairs (US Forces)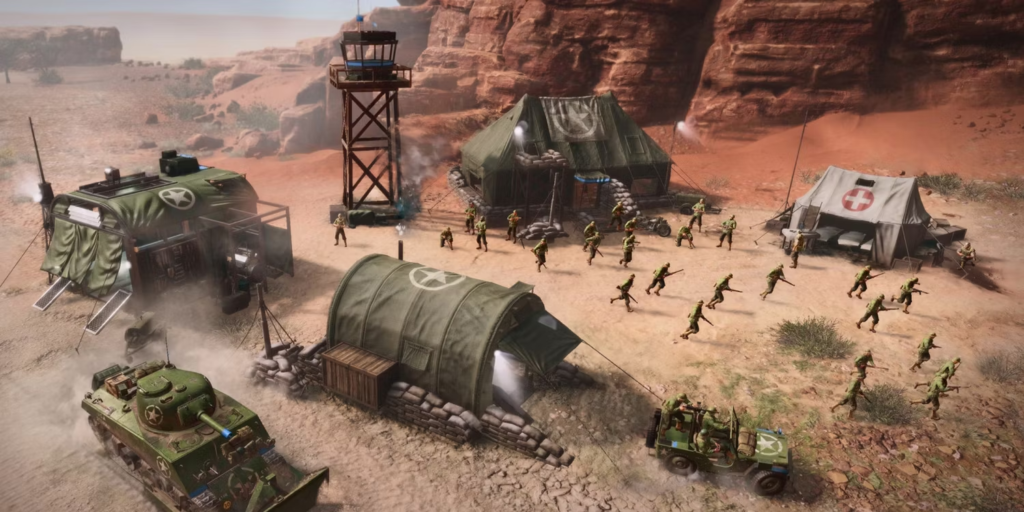 Just as snipers and other special infantry units can self-heal in combat. The Field Repairs ability allows US Forces vehicles to restore HP when not in conflict. While some of the most elite vehicles for other factions may already have this ability, or can obtain it with certain upgrades and veterancy bonuses, this skill is only available to US Forces as part of the Armoured Battlegroup Engineering Corps.
The benefit of this skill, particularly in Company Of Heroes 3 game where territory is as important as kills, is that vehicles will be able to hold dominant positions on the field. They can do so without having to return to base for repairs, which can disclose weaknesses along the route.
Recon Artillery (British Forces)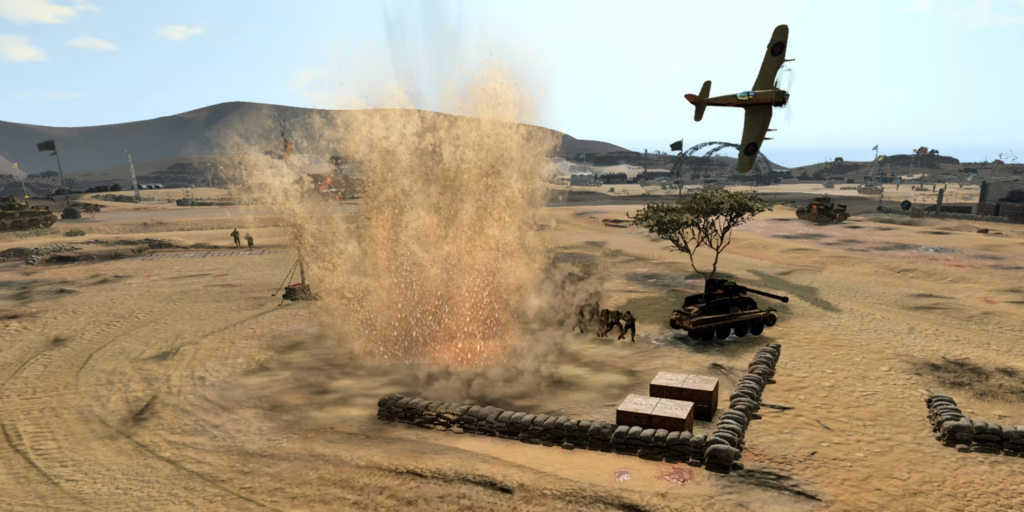 This ability, available through the Field Support & Logisitics tree in the British Armoured Battlegroup, will summon a recon plane, followed by an aerial bombardment on any enemy troops inside a specified area. The advantage of this is that it allows you to assault forces. That would otherwise be invisible and out of sight on the battlefield.
Be careful, however, that due to the aircraft's low-flying nature, it will be particularly vulnerable to opposing anti-air units.
Strafing Run (US Forces/Wehrmacht/Afrikakorps)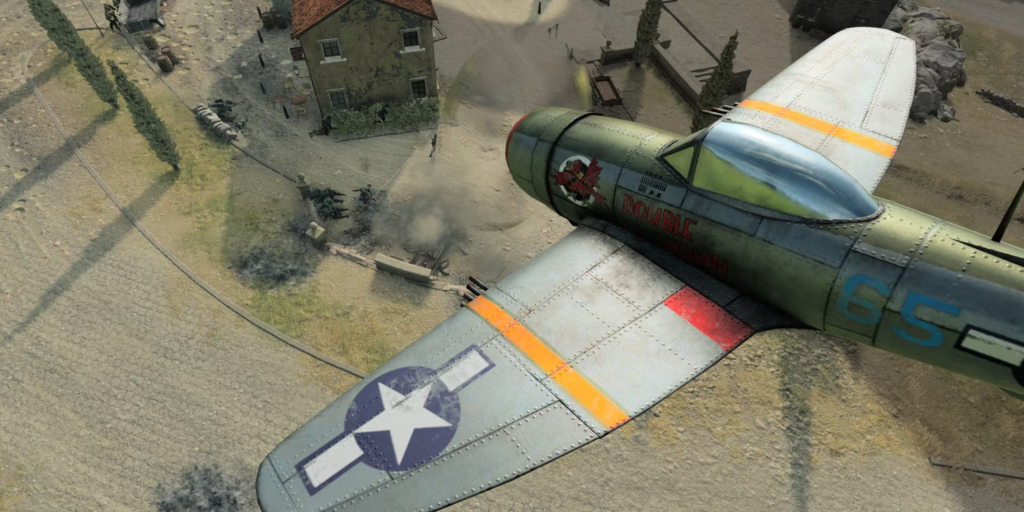 The Strafing Run, which is available to a multitude of factions as part of their Battlegroups, is perfect for taking out groups of troops and light vehicles. If timed and directed appropriately, the Strafing Run can eliminate numerous enemy squads in just a few seconds in an even combat or when attackers may have a cover advantage over friendly forces.
This ability is also quite cheap for most factions. Which means it can be employed effectively in the early game to impede the arrival of enemy infantry. Keep in mind, however, that if the enemy possesses strong anti-air defences, the Strafing Run may fail.
Propaganda War (Afrikakorps)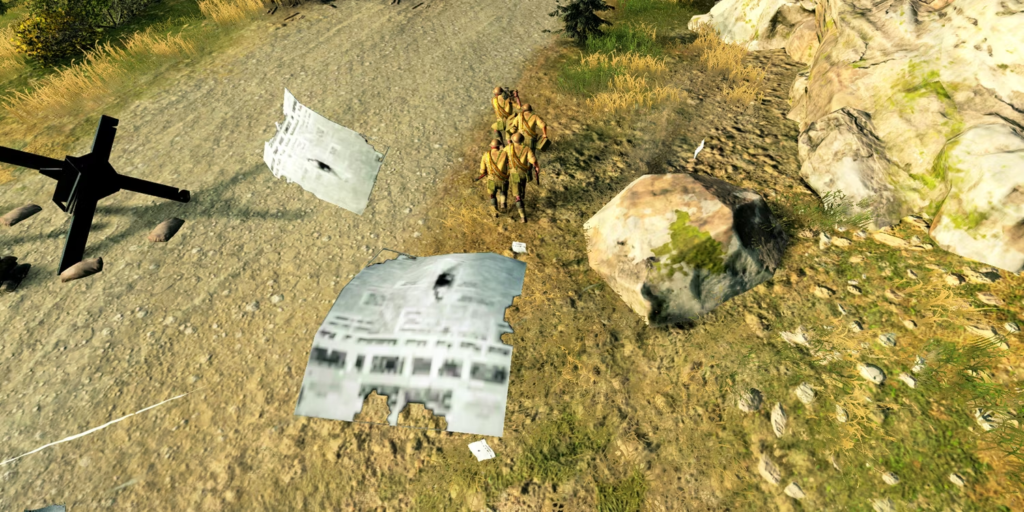 This brand-new and one-of-a-kind skill is only available to the Afrikakorps' Italian Infantry Battlegroup. This formidable Battlegroup features the Propaganda Warfare ability, as well as the dual-flamethrower Guastatori squad. When this option is selected, a bombardment of propaganda leaflets will be dropped on a certain place, driving opposing units to flee.
This may not be as effective as eliminating opposing units. Who will just retreat to their base and then return to conflict. It can, however, be a very helpful weapon when under pressure or when a specific territory point is threatened.
Battlefield Salvage (Afrikakorps)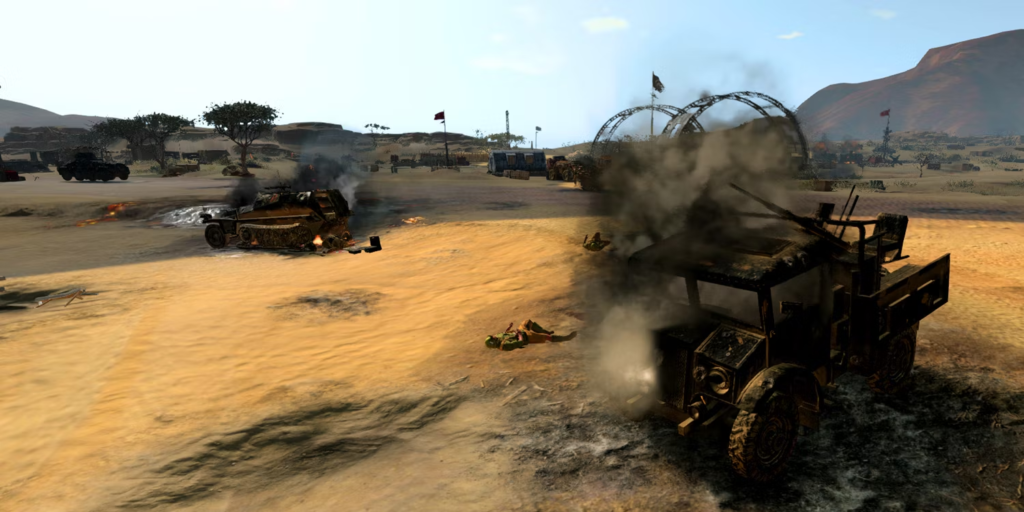 The Afrikakorps will gain resources anytime an enemy vehicle is destroyed thanks to the Battlefield Salvage ability. Given the Afrikakorps faction's vehicle-based nature, these additional resources can help speed up the production pipeline for better vehicles. This ability, which grants both ammunition and fuel, will directly assist to the creation of stronger vehicles in the late game. As the side possessing some of the most powerful vehicles in Slope Game, it should be feasible to reap significant benefits from this ability if given.
Pillage is a variation of this skill offered to the British Forces via the Indian Artillery Battlegroup. This will provide Infantry with additional resources when killing enemy squad members and vehicles.
Incendiary Bombing Run (US Forces/Wehrmacht/British Forces)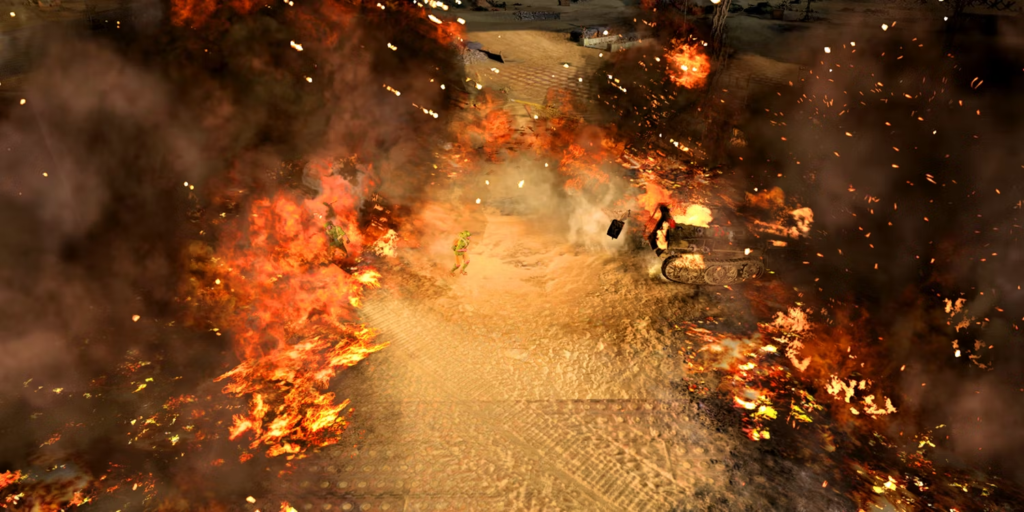 This incredibly heinous ability unleashes a stunning conflagration from the heavens on opposing units. This cataclysmic weapon is particularly lethal against enemy soldiers and light vehicles, causing many enormous blasts followed by a shower of flames. Ensuring that any survivors of the initial explosions are burnt to death shortly after.
With a vast area of effect, this ability can swiftly turn the tide of a battle. And ruthlessly dispatch groups of adversaries. This ability is available to most factions in the game and is frequently seen under the Battlegroups section.
Perimeter Monitor (British Forces)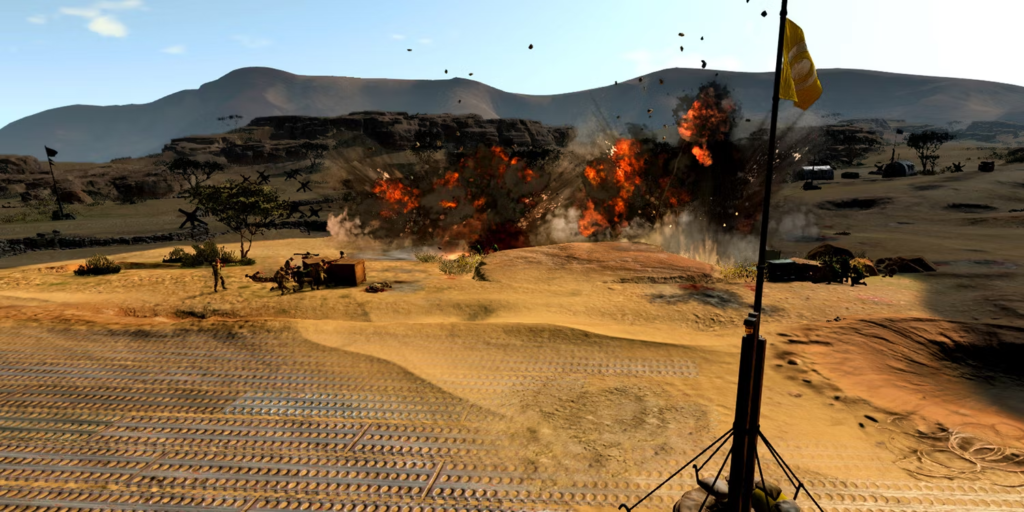 The Indian Artillery Battlegroup grants the Perimeter Monitor ability, which mixes explosive artillery with a tactical benefit. When activated, it will start shelling any enemy units that enter friendly territory. This frees up time for micromanaging units rather than defining a specific area-of-effect. And it also ensures that the player's territory is well-defended.
The primary disadvantages of this ability are the long cooldown period. And the fact that it is only available as a third-tier unlock.
Naval Bombardment (British Forces)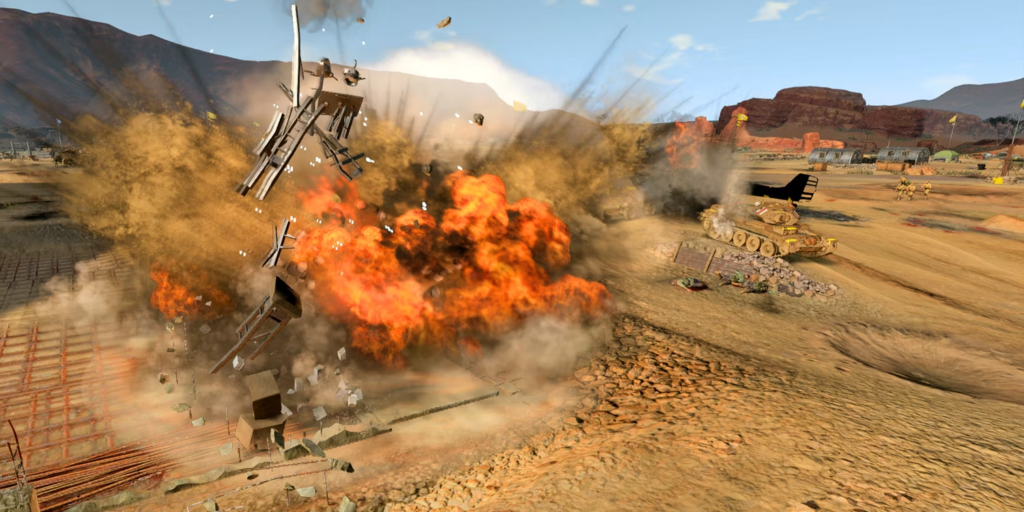 This powerful area-of-effect ability will almost certainly demolish anything beneath it. As an off-map ability, the bombardment cannot be attacked by anti-air troops and is hence indefensible. With such a long range, even heavily armoured tanks will have little chance of surviving anything close to a direct hit.
This ability is quite inexpensive and quick to unlock, costing up to 6 Command Points in total. It must be used sparingly, though, due to the extended cooldown period and the cost of 160 Munitions per use. The ability will also take significantly longer than some air units from the moment flares are deployed to the time the attack begins, thus opposing units may attempt to flee. Take this into account while setting the marking.
Company of Heroes 3 is now available for PC and will be available later this year for the PS5 and Xbox Series X/S.