Compile Heart has a long history of producing games. These RPGs are the most effective instances.
Compile Heart is a Japanese video game developer best known for titles such as Hyperdimension Neptunia, Date A Live, and Record of Agerest War. Compile Heart titles are considered niche by some, but they are a wonderful place to start for folks who desire a wide variety of RPGs with unique character designs, aren't scared of poking fun at themselves, and like cute waifus.
It specialises in RPGs, which have both committed fans who adore its games and those who don't. However, there is a general consensus as to which of the RPGs is the finest.
Trillion: God Of Destruction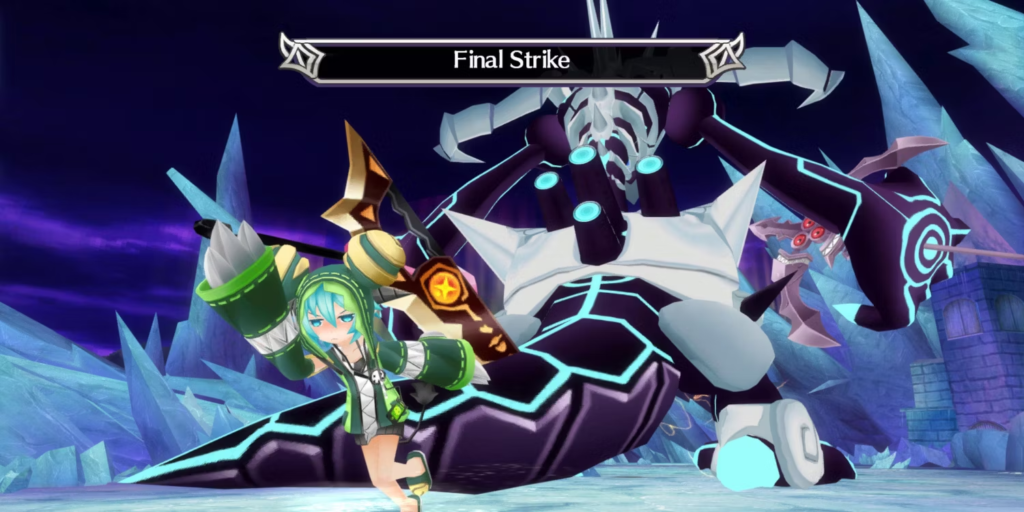 In many RPGs, grinding is necessary to level up characters and make them strong enough to combat opponents. Grinding is the most significant gameplay mechanism in Trillion: God of Destruction. Part RPG, part raising sim, players must battle Trillion, an overpowered boss made out of billions of curses that wishes to devour the Underworld.
To defeat him, players must form relationships with the Overlords of the Underworld. While training, emotional relationships are created that make the deaths of the Overlords much more personal. Their sacrifices, however, will not be in vain, as their XP will be transferred to the new Overlord, making each one stronger than the last.
Record Of Agarest War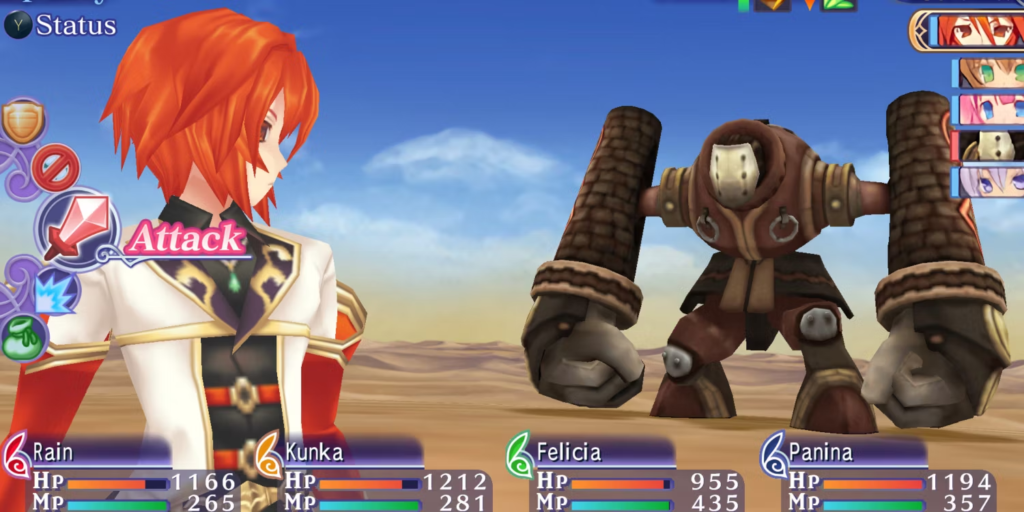 Record of Agarest War is a multigenerational strategic RPG. In a world ravaged by the Archdemon, players take control of the Hero, who is destined to sire an heir who will slay the Archdemon once and for all.
half RPG, half dating sim, players can fall in love with one of their travelling companions and eventually give birth to the protagonist of the game's next chapter. The heirs inherit their parents' stats and talents, making each one stronger than the previous.
Death End Re: Quest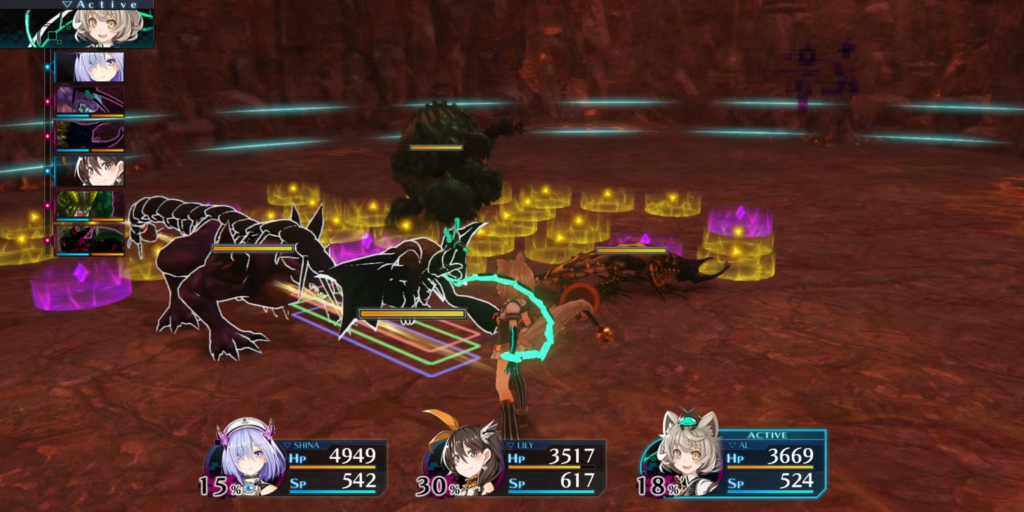 Death end re: Quest is a one-of-a-kind RPG that takes place in both the actual and virtual worlds. After discovering what happened to his strangely vanished colleague, video game creator Arata must assist his colleague Shina in escaping universe's Odyssey, a virtual reality universe developed by the two of them.
The gameplay alternates between RPG interactions with Shina in World's Odyssey and visual novel games with Arata. Making the right option is critical to the game because poor choices might result in instant "bad ends," making it one of Compile Heart's darkest RPGs.
Dragon Star Vanir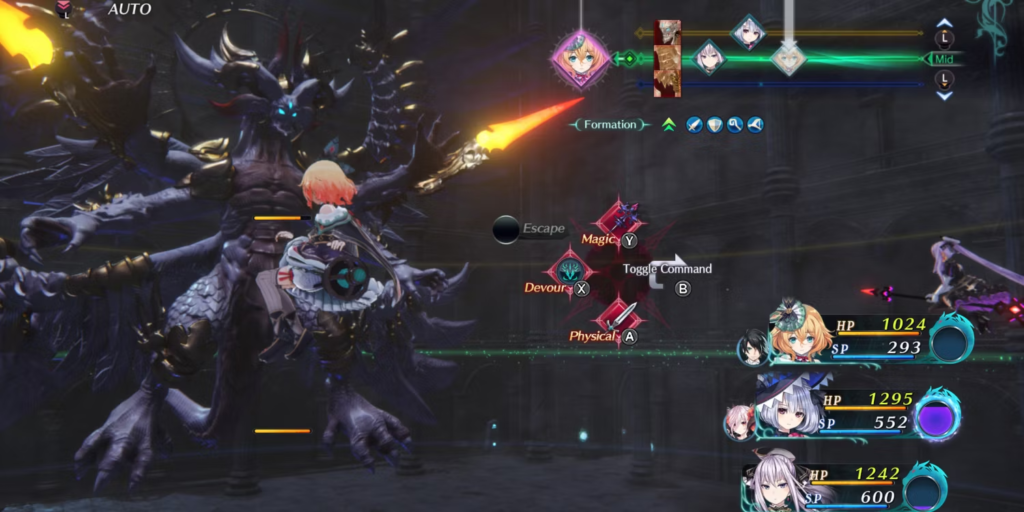 Witches are sought in Dragon Star Varnir for being cursed beings that give birth to dragons. Zephy, a member of an order entrusted with hunting out witches, is spared by two of them. They feed him dragon blood, which gives him new magical skills but also turns him into a "cursed being" who is persecuted by the order and Empire he used to serve.
The game offers a unique battle system in which dragon bouts are divided into three tiers. Players fly on brooms and must carefully consider where to position each party member based on the strengths and vulnerabilities that each tier confers on dragon enemies.
Mary Skelter: Nightmares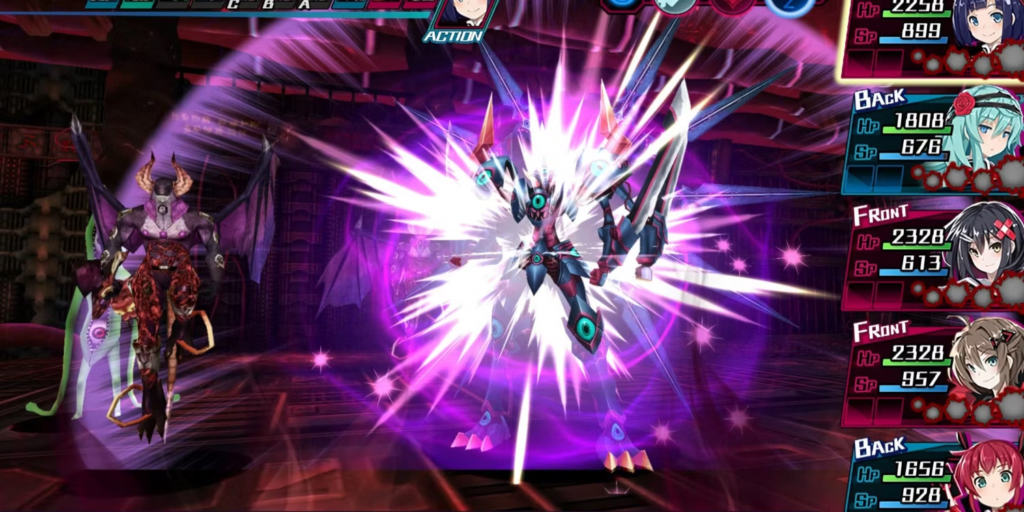 Anyone forced to live in an impenetrable jail would feel hopeless. That is the life Jack and Alice will lead until they encounter the Blood Maidens.The first game in the franchise is Mary Skelter: Nightmares.
It's a first-person RPG that combines horror and fairytale elements to create a dark and perilous dungeon crawler. The story and gaming mechanics are equally interesting, but the game excels when it comes to its character designs, as each character is distinct in their appearance, fighting style, and weapons.
Mary Skelter 2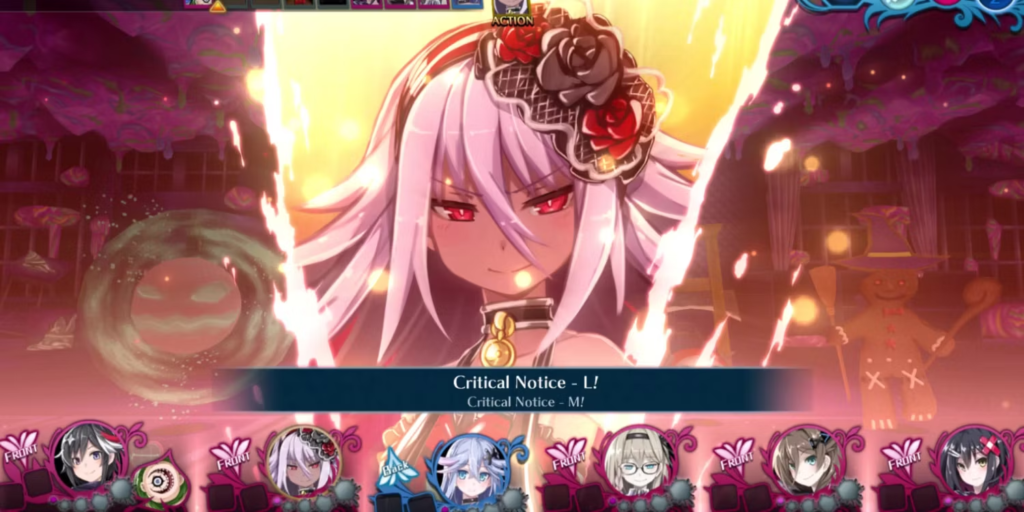 When it comes to game sequels, it's hit or miss, and Mary Skelter 2 is an example of a hit. It plays more like an alternate campaign for Mary Skelter: Nightmares than a proper sequel, although the extra content is worth experiencing. Because the original game is included and unlocked after finishing the game once, some fans will recommend playing the sequel first, or skipping it entirely.
Otsuu and Little Mermaid are the characters in Mary Skelter 2 who save Alice and Jack. It retains the first game's gameplay fundamentals while offering new features. That allow players to conduct stronger strikes and build alternate methods to win battles.
Mary Skelter: Finale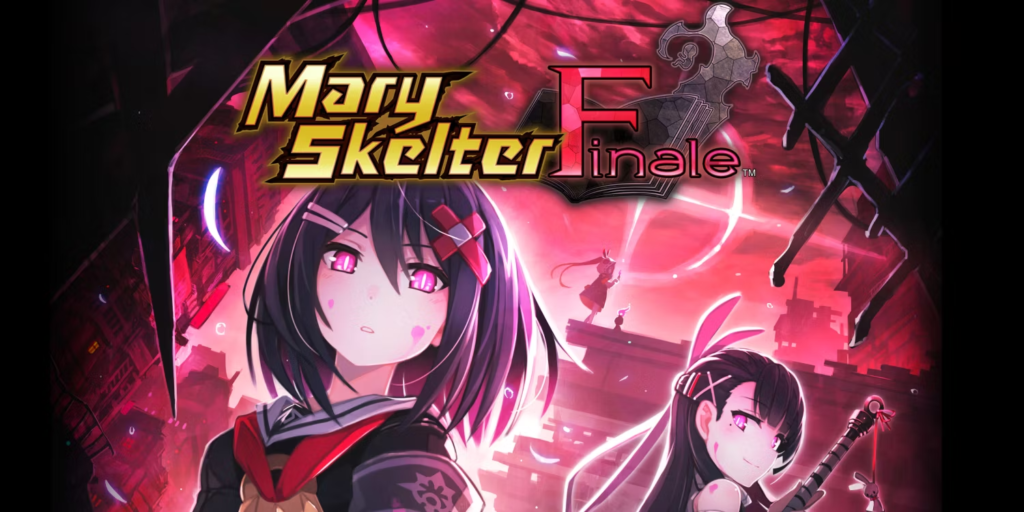 Mary Skelter: Finale is the best game in the series and brings it to a satisfying conclusion. Jack and the Blood Maidens continue to fight their way out of the Jail in this real sequel to the first game. It has all of the previous games' amazing gameplay features as well as some new ones.
When Jack and the Blood Maidens are divided and scattered across the Jail. The gameplay mechanic that allows players to switch between six different parties is introduced. The dungeons are designed such that the parties must collaborate to progress. As certain character-specific abilities are required to open doors for the others.
Fairy Fencer F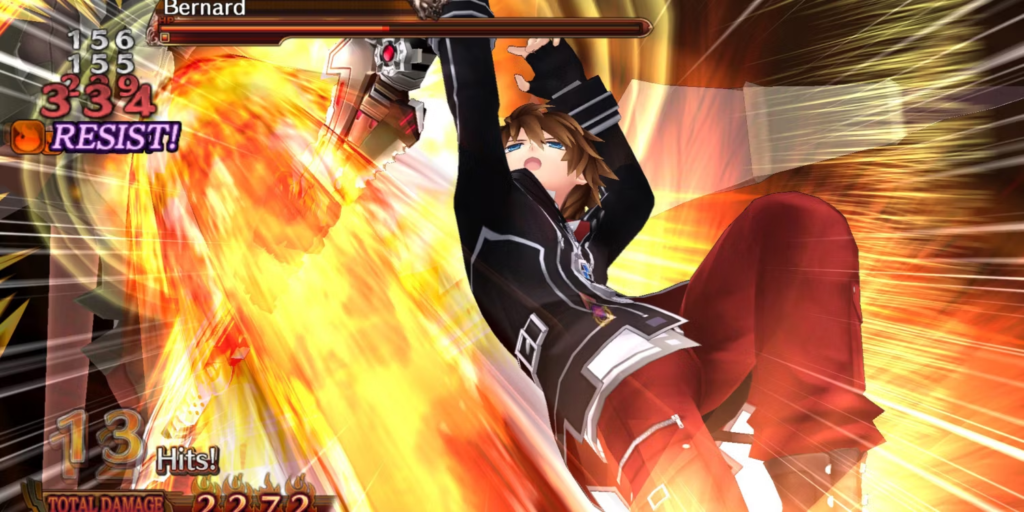 Fairy Fencer F takes place in a world populated by Furies, which are fairy-infused weaponry. Fencers are those who can wield them. And the fate of the world lies in the hands of a Fencer named Fang. Fang is self-centered, lethargic, and dissatisfied with the task Fate has assigned him. The aim is to resurrect a goddess before a bad deity gets resurrected.
Fairy Fencer F's plot is basic but delightful and easy to follow, allowing each of its characters to shine. Combat is exciting and dynamic because players can move around during enemy confrontations. Allowing them to strategically position themselves on the battlefield.
Hyperdimension Neptunia RE; Birth 1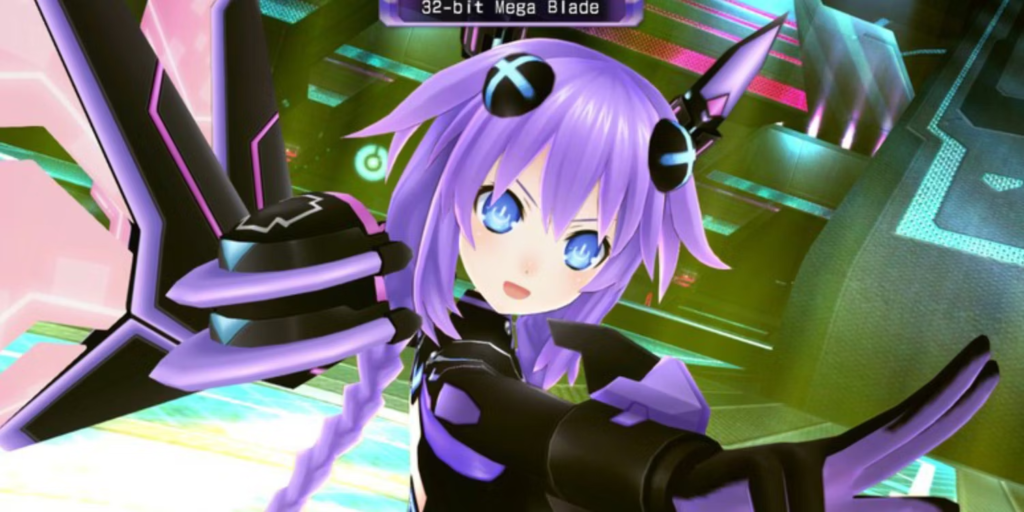 The Hyperdimension Neptunia video game series is set in the realm of Gamindustri. Which is separated into four zones overseen by a goddess. It's a game full of puns and gags about various video games. Hyperdimension Neptunia RE; Birth 1 is a remake of the original PSVita game.
It improves Happy Wheels game's performance, introduces new elements from Hyperdimension Neptunia Victory, such as its main gameplay principles. And introduces new characters from other series, such as Plutia and Peashy.
Megadimension Neptunia Victory VII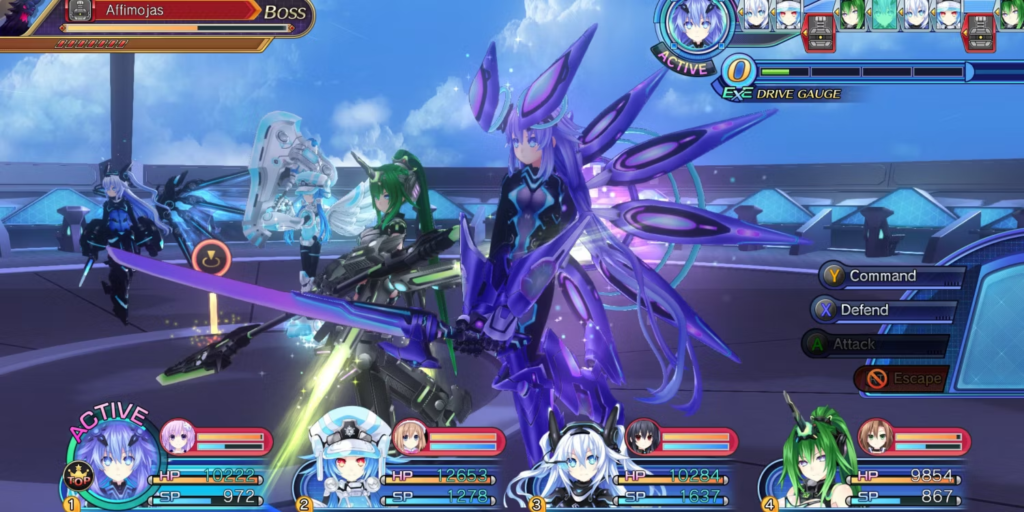 The series includes multiple games, the best of which is Megadimension Neptunia VII. Megadimension Neptunia Victory 2 introduces new fighting features. Such as the ability to divide adversaries into pieces to disable special attacks and degrade their stats.
A new dungeon mini-game has been added, as well as a new transformation mode. That grants the characters new clothing and special abilities. In the game, Neptune and her sister Nepgear are sent to the Zero Dimension, an alternate. Devastated dimension where they must assist a strange CPU named Uzume Tennouboshi.