Skyrim is full of odd and interesting species, but these mysterious creatures have left enthusiasts with countless unanswered questions.
Skyrim is full of species that most gamers would recognise, but it is also home to some strange and unusual creatures that frequently leave fans with more questions than answers. Many of these weird beings are likely to be encountered while exploring Skyrim's environment and venturing deep into its many tunnels and ruins.
The Elder Scrolls 6 and future Elder Scrolls Online expansions like Necrom may throw additional light on these perplexing animals, but in the meanwhile, fans should consider what is already known about some of Tamriel's different strange monsters.
Ice Wraiths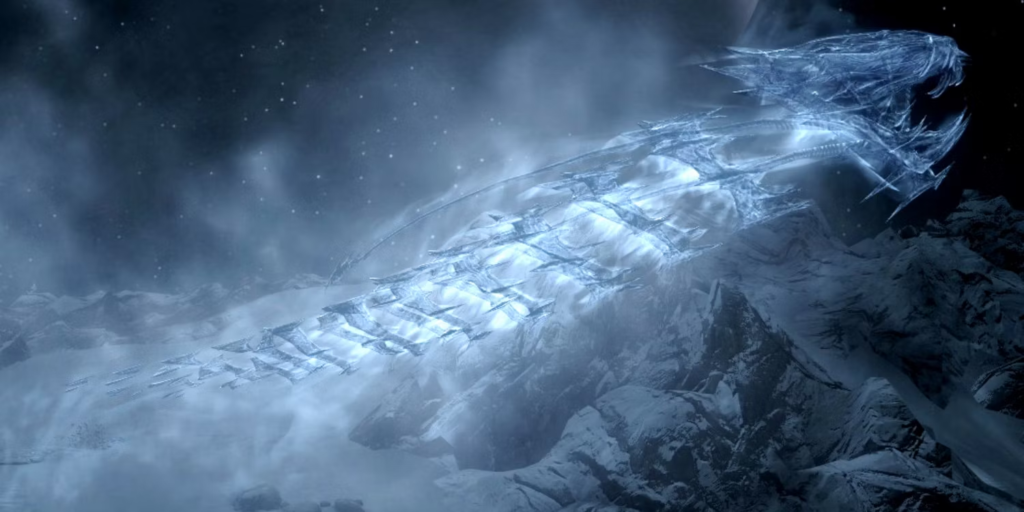 Ice wraiths are a species of transparent snake-like creature that lives in Skyrim's chilly. Snow-covered regions and tends to congregate near old stone monuments. As a rite of passage, young men in Nordic tradition would often spend weeks in the mountains hunting ice wraiths, and Skyrim players who aspire to join the Stormcloaks are charged with a similar assignment at Serpentstone Isle.
What these creatures are and where they came from are unknown. They appear to be created of ice due to nature magic, yet they are not fully incorporeal. As they can cause disease and leave fangs when murdered.
Briarhearts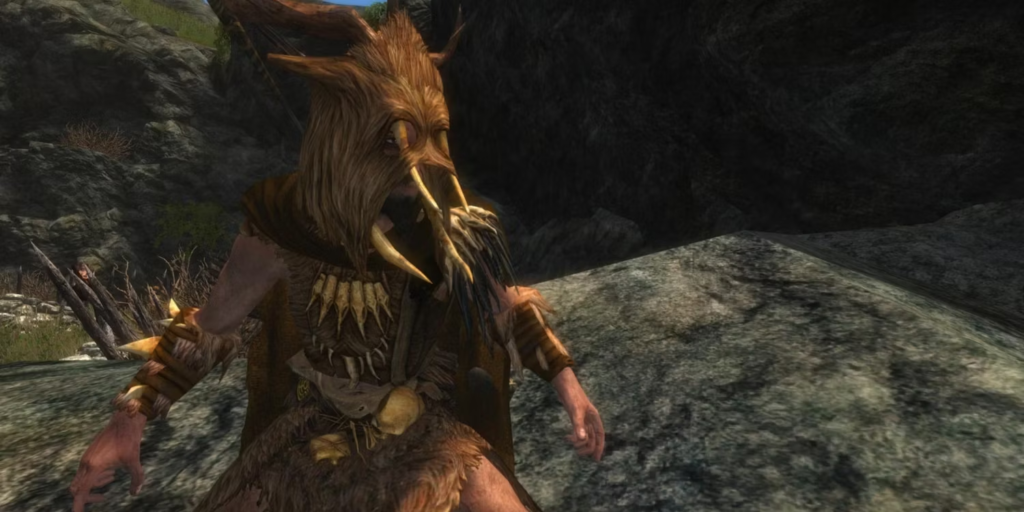 Briarhearts are a prevalent boss in Forsworn-infested dungeons and can be difficult to defeat. Quests throughout the Reach delve into the backstory of these peculiar opponents, and The Elder Scrolls Online expands on their nature even further.
Briarhearts are generated when experienced warriors go through a gruelling ceremony often performed by Hagravens in which their own heart is torn out and replaced by a seed from a Briar Heart tree endowed with ancient magic. They dedicate their lives for this change, and are reawakened as fearless, powerful warriors motivated by rage, with only one goal in mind: to forcefully protect their clan.
Spriggans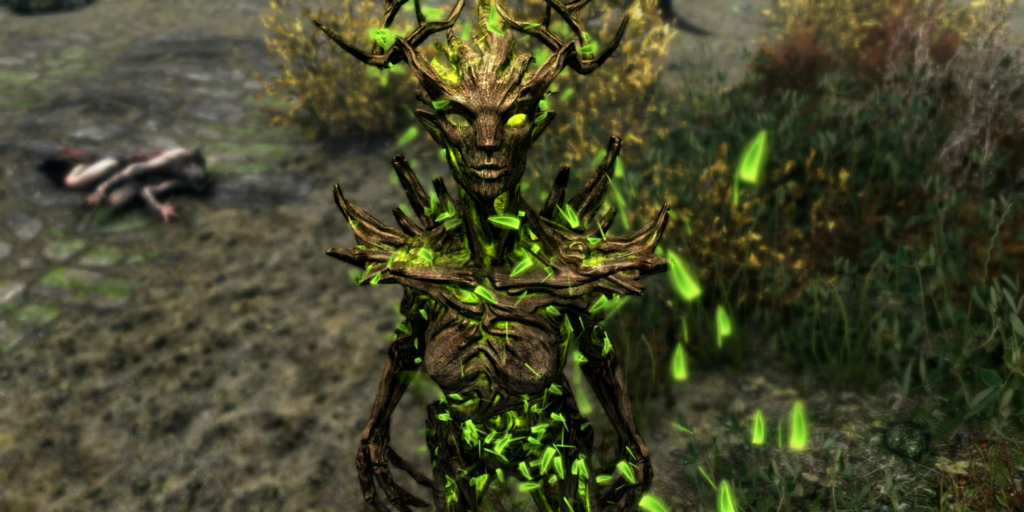 Spriggans are a strange form of nature spirit that may be found in Tamriel's forests and groves. Acting as protectors of natural places and the species that inhabit them.
They are adored yet terrifying creatures who are frequently linked with Kynareth. Despite their antagonism, they are not malevolent and live solely to protect the wilds. And they may coexist peacefully with humans that appreciate nature and keep their distance.
Seekers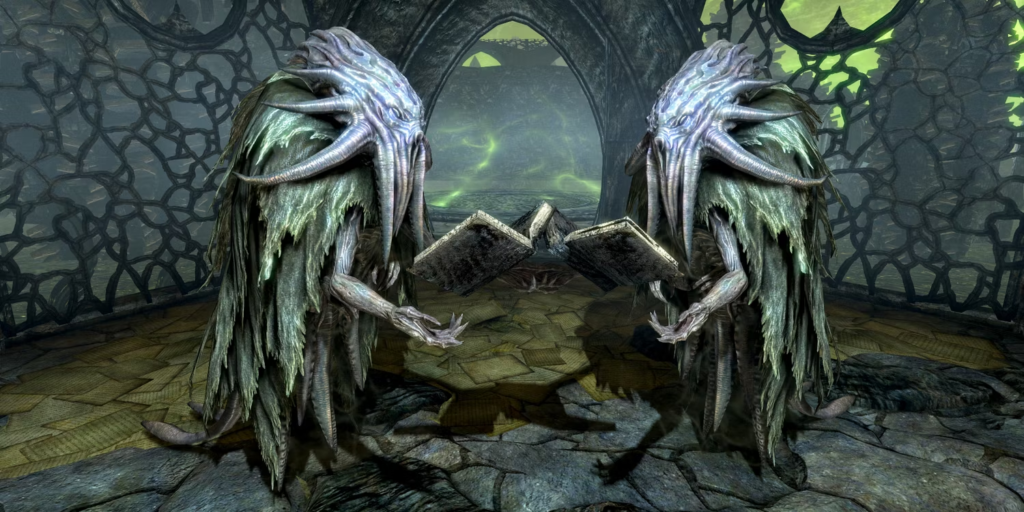 Seekers are a sort of Daedra that inhabit Hermaeus Mora's domain, therefore fans of The Elder Scrolls Online may expect to see these creatures in the Necrom chapter, which will be released in 2023.
They patrol Apocrypha's hallways and libraries, guarding the boundless shelves of knowledge. Despite their appearance as tentacled monsters, they are highly intelligent and can communicate with one another through speech. However, little is known about their society and culture, as well as their genuine objectives.
The Ideal Masters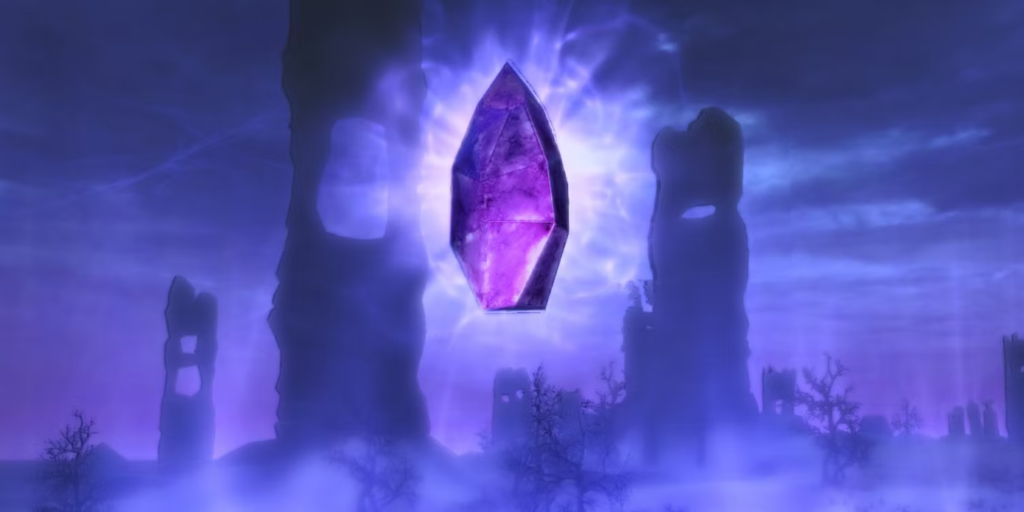 Many Elder Scrolls fans would have met the Ideal Masters in the Dawnguard DLC. But they first appeared in the 1997 Elder Scrolls spin-off Battlespire. They have no distinct physical form, but they frequently appear as gigantic crystals. And they preside over the Soul Cairn, where souls trapped in soul gems spend eternally.
The Ideal Masters were originally necromancers from Tamriel's early days, who grew so strong that they transcended human life and founded their own realm in Oblivion, where they retain souls provided to them by enchanters in exchange for power.
The Reaper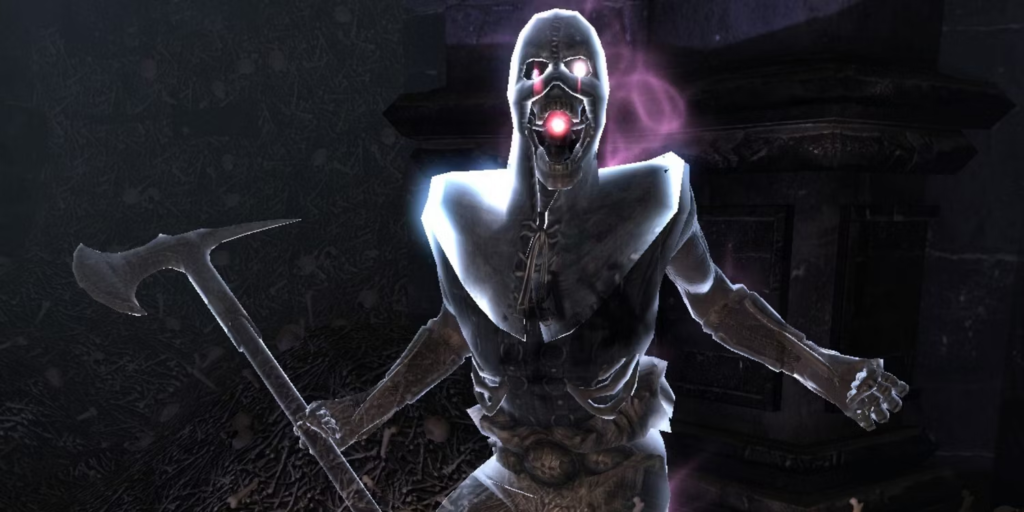 The Reaper's origins are unknown, however Skyrim players can call and fight him. While visiting the Soul Cairn during the Dawnguard DLC quest line. He is a ghostly figure dressed as an executioner with a huge axe, and he is a dangerous foe.
He has his own cave in the Soul Cairn and serves the Ideal Masters, but his true role is unknown. Due to the fact that he loses a Daedra heart when defeated, he could be a Daedra.
Wisps & Wispmothers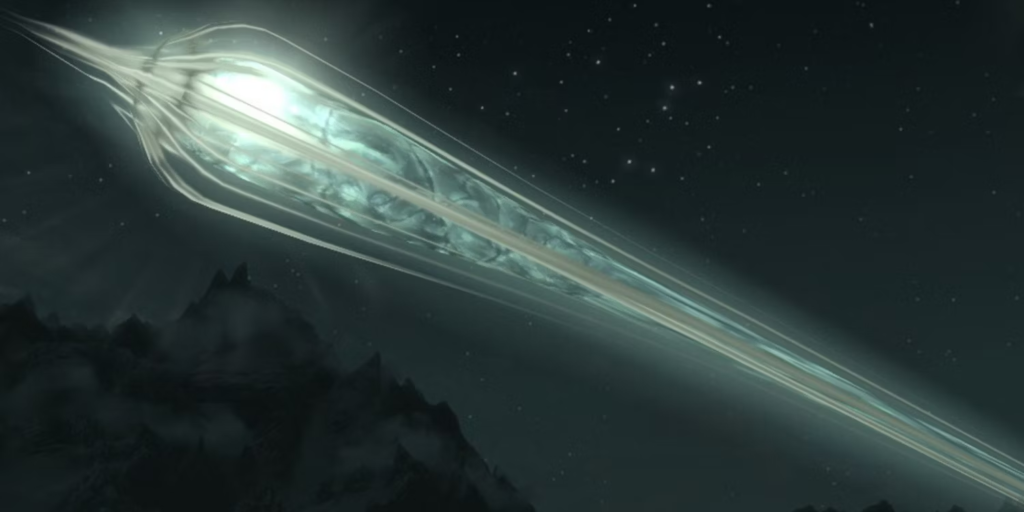 Wisps are frequently used to signal the presence of a powerful wispmother, a type of feminine spirit wrapped in freezing mist that employs frost magic to brutally protect those who transgress in their area. They are some of Skyrim's most difficult opponents, but their exact origin is unclear. However, one hypothesis holds that wispmothers are a form of lich from an ancient civilisation comparable to Dragon Priests, or that they are the vestiges of the Snow Elf people who existed in Skyrim before Ysgramor's people drove them away.
Another belief holds that they are spriggans-like elemental spirits of snow, ice, and mist. However, this idea may be challenged because not all wisps and wispmothers are found in snowy locations. The presence of a wisp in Valenwood is considered to presage rain and is seen as a good omen.
The Pale Lady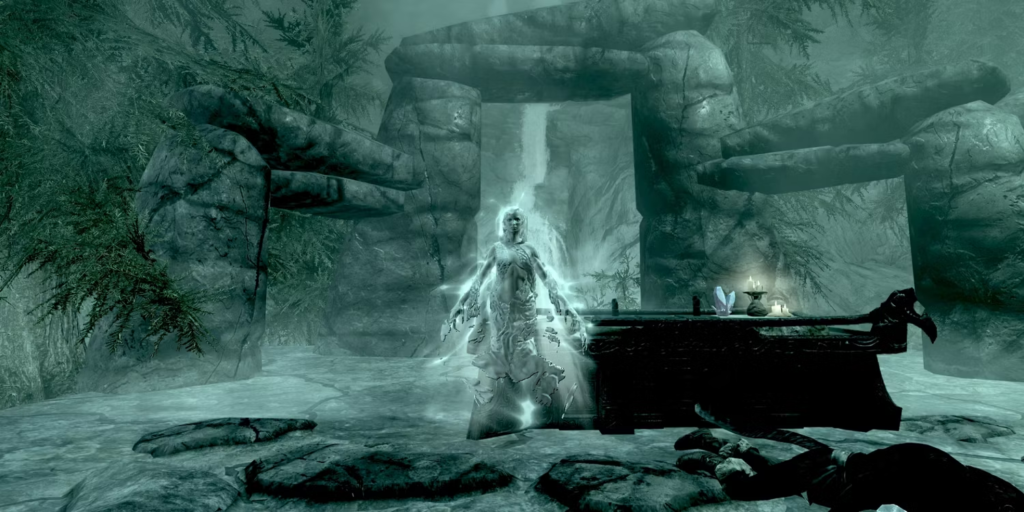 The Pale Lady is a named, one-of-a-kind wispmother encountered in Frostmere Crypt. Except for her name, she is identical to other wispmothers, although she is mentioned in Drift Boss game book Lost Legends, which speculates that she could be Aumriel, a Snow Elf sorceress who was sealed away long ago as an adversary of Ysgramor's descendants.
If accurate, the Pale Lady's background would lend credence to the hypothesis. That wispmothers are the liches or ghosts of strong Snow Elf mages from an old First-Era civilisation.
Falmer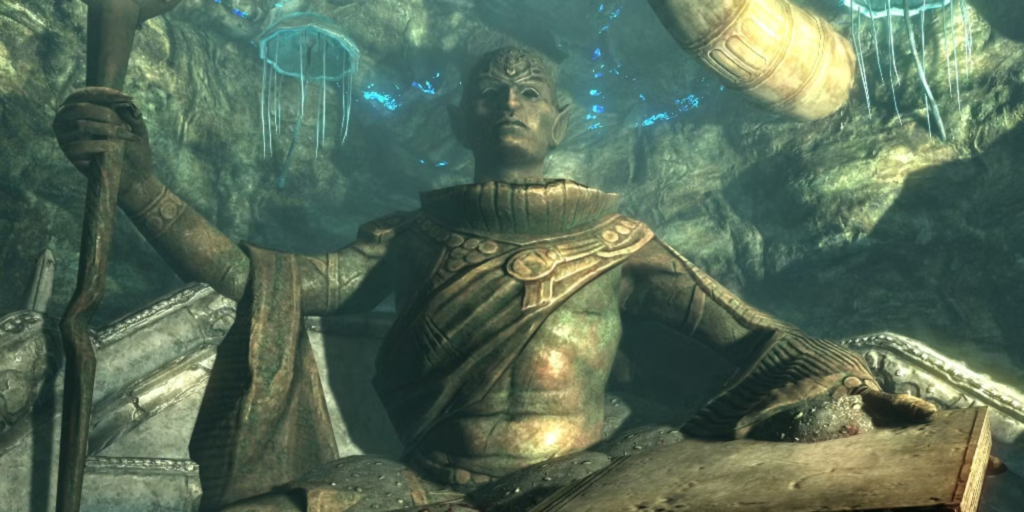 The grotesque, goblin-like monsters found in Skyrim's Dwemer ruins were once a proud race of Snow Elves – but when Ysgramor and his Companions arrived from Atmora with a vengeance lust, the Snow Elves were forced out of their homes and taken in by the Dwemer, who enslaved and blinded them with a toxin. It's unclear how they become the distorted versions of their former selves that can be found in Skyrim.
In Irkngthand, there is a massive statue showing the Falmer's former form. And two uncorrupted Snow Elves can be found in Skyrim's Dawnguard DLC. One of them suggests that additional isolated Snow Elves conclaves exist around Tamriel, but none can be found in Skyrim, leaving fans with unanswered issues that may only be answered in The Elder Scrolls 6.
Dwemer Animunculi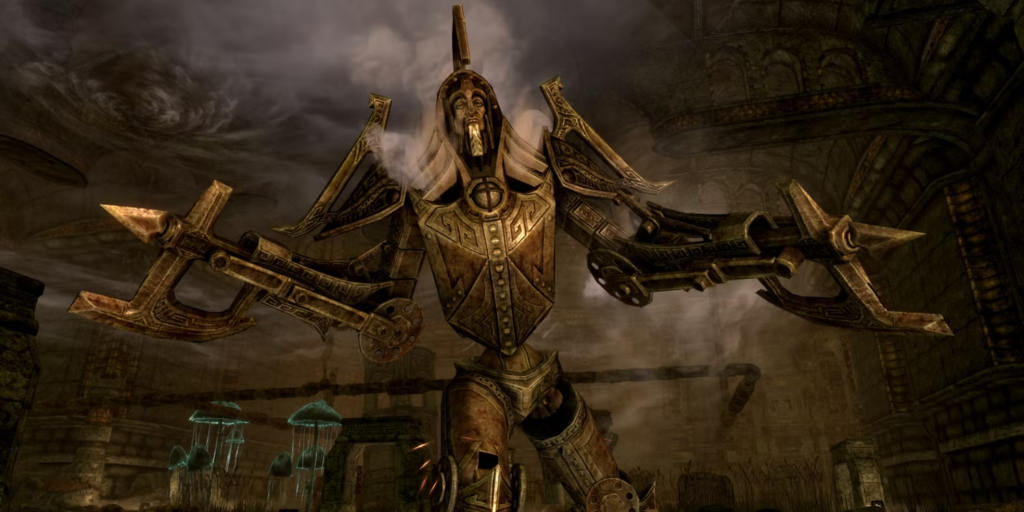 Despite the absence of their Dwemer masters, strange robots can still be found deep within Skyrim's many Dwarven ruins. Some exist to maintain and rebuild the old ruins, while others exist to protect them from intruders.
Dwemer constructs may appear to be something from a science fiction game. But they are actually magical entities powered by soul gems. Because they are fueled by souls, one wonders how sentient these synthetic creatures are. And future Elder Scrolls editions will most certainly reveal more about them.